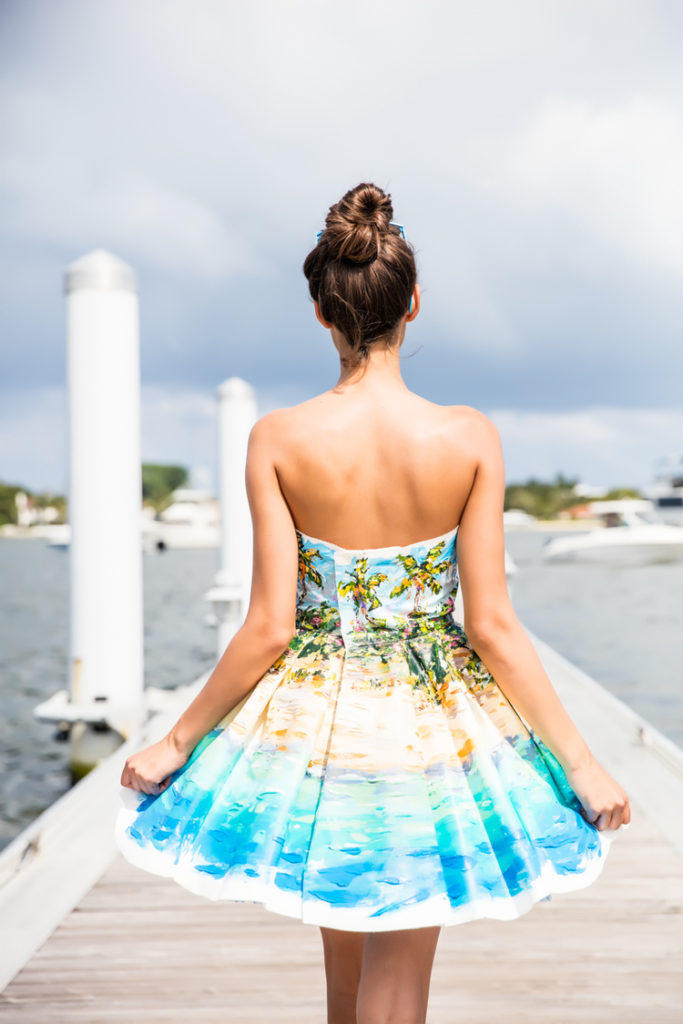 Two local talents have come together to create a gorgeous new clothing and accessories line out of Palm Beach. Kristen Alyce, CEO/Founder of Garbage Gone Glam and local artist Sarah LaPierre of Thick Paint are the brains and beauties behind VIVRE Canvas Couture.
VIVRE Canvas Couture is art come to life in the way of wearable, high-end handpainted dresses, handbags, shoes, bowties and accessories. Their first collection, Palm Beach, features bold colors and designs inspired by the landscapes, nature and details of Palm Beach life and will be shown on the runways of this year's New York Fashion Week.
The concept came together organically for the ladies when Kristen created a paper dress for Sarah to live paint during an event. The results were stunning and led to the question: why not do this on canvas and create a more permanent work of fashion art? The result is a stunning line that is sure to wow art and fashion lovers around the world.
With the framework and talent in place, we can't wait to see what this partnership is able to create! We are thrilled that this dynamic duo found one another through our local art community and have created such a unique brand to represent our hometown. We wish them the absolute best of luck as they prepare for the runway and launch their business.
Break a leg at NYFW, ladies!
Sarah LaPierre |
If you've visited one of the local art shows (particularly ArtiGras where she recently was given the honor of creating the poster art), caught her class at Uptown Art or seen a stunning palette knife painting in the local area, you've probably been amazed by Sarah LaPierre's talent. The daughter of late local legend, Joseph LaPierre, Sarah has a gift for creating gorgeous vibrant and textured acrylic artwork. If you've ever had the pleasure of attending an event where she live paints then you can
really
appreciate her vision and technique.
Kristen Alyce | If you've seen the photos of models donning high fashions only to realize their threads are actually flyers, wrappers, pages or caution tape, then you've been acquainted with Garbage Gone Glam. The environmentally-conscious, upcycled designs are the result of Kristen Alyce's creativity gone business. Her innovative method to marketing and exposure has been embraced by brands and worn local and internationally.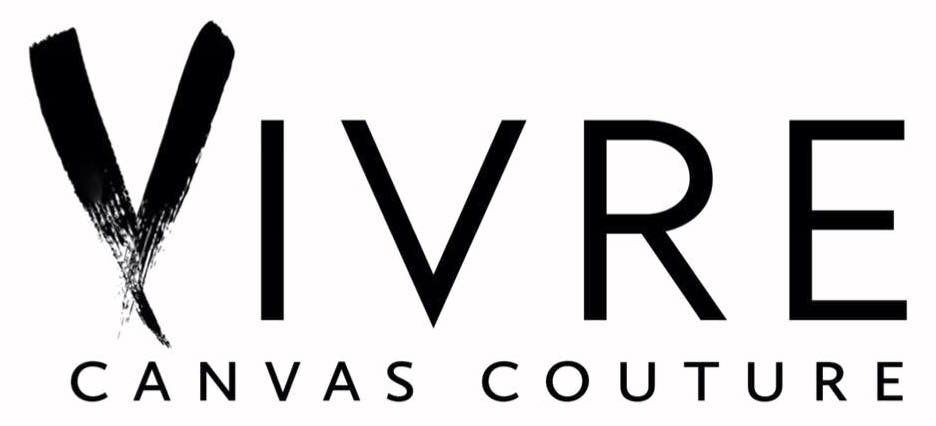 Check out Sarah LaPierre's Spotlight HERE.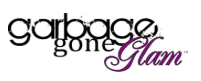 Check out Kristen Alyce's Spotlight HERE.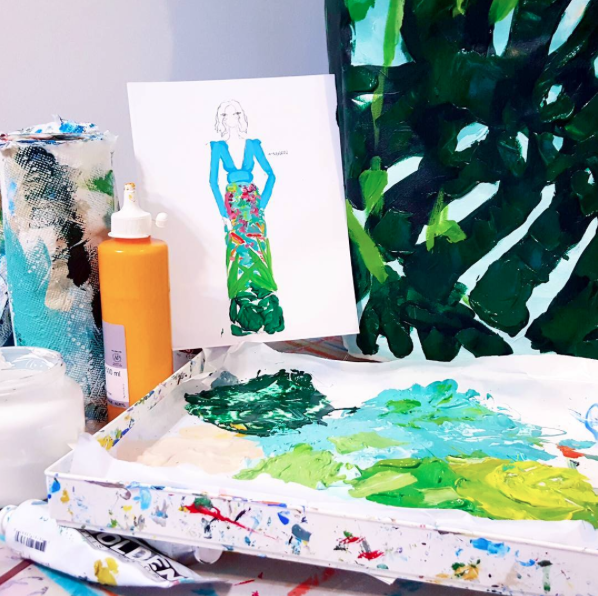 *Photos Courtesy of VIVRE Canvas Couture
The following two tabs change content below.
Cristyle is a South Florida native, born in Miami and raised in Palm Beach. Her love of food came through her travels and seeing how cuisines differ and relate so much. She attended the University of Florida, had a short stint in Charlotte, NC and is now back home - ready to eat her way through Palm Beach County and share her findings with locals and visitors alike. From brunch to happy hour to foodie events, she's got you covered!